Greetings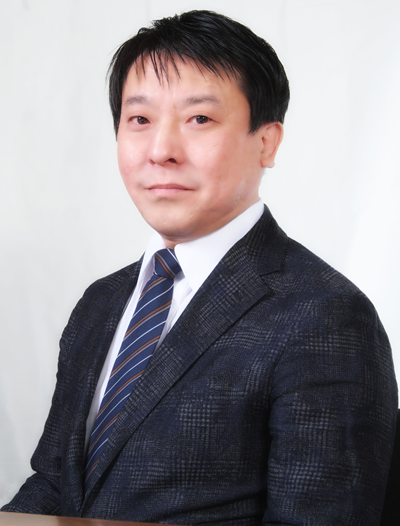 Since our foundation in 1936, our Company has grown to be recognized as a trading company specialized in textile business for more than eight decades. This could be achieved thanks to you who have been always supporting us. We would like to express our sincere gratitude and appreciation to you.
Under a new scheme launched in 2017, "TOKO VISION 2020," as a mid-term management plan, has been established for moving forward to a new stage to promote various reform and innovation without being constrained by past practice or old tradition.
In the business environment changing momentarily, we constantly examine the current status, make continuous improvements, and make our best endeavors to take flexible and quick approaches, to strive for developing and offering comprehensive, highly-sensitive, and high value-added products and services of our existing textile, apparel, and life style business.
In these days with diversification of values, we proactively tie up with business partners who can share values with us going beyond the framework of conventional industry or business type, develop business models through precise marketing, and build business development strategies in response to changing times, in order to become a corporation which enhances its corporate value, maintains sustainable growth, and can widely make contributions to the society.
I look forward to your continuous support and guidance in the future.
Company Profile
Company name
TOKO SHOJI CO., LTD.
Business commenced
March 3, 1936
Foundation
April 1, 1942
President
Keisuke Mitsui
Capital
360 million yen
Yearly Revenue
US$ 158million
Number of Employees
102persons
Business
Domestic transaction, imports, exports and cross trading of textile, graments, and fashion goods
real estate purchasing, selling, and leasing; insurance agent and warehousing
Head Office
9F/10F Mitsubishi Heavy Indusutries,Osaka Bldg. 1-3-20,Tosabori,Nishi-ku,Osaka 550-0001,Japan.
Telephone:+81-6-6479-3595
>contact
Board Members
Keisuke Mitsui

President and CEO

Hiroyuki Arimoto

Senior Managing Director and COO

Masahide Kamamatsu

Managing Director

Masahiro Okumura

Director

Masato Miyabe

Director





Hiroshi Ogawa

Consultant

Kiyoshi Yokogawa

Auditor