Message from Top Management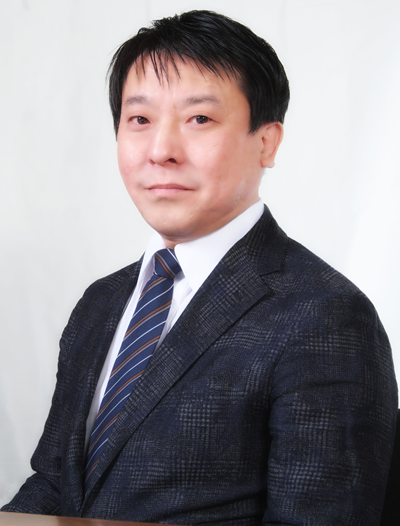 Since our establishment in 1936, TOKO SHOJI has been supported by your great patronage during the period of over 80 years.
Here, I would like to express our sincere gratitude and appreciation to you.
We, TOKO SHOJI Group, are constantly promoting reform and innovation to meet the needs of the times, while we are determined to become a one-century-established business to respect and inherit our traditions.
We move forward to the business restructuring with no delay, based on the precise marketing, in response to the rapidly-changing social environment and the diversification in values.In 2017, we have launched a new organization to change ourselves into a leaner and more streamlined company.
Besides the textile business as our initiated business, we are enthusiastically expanding to the apparel and the lifestyle-related business, and to a business developing highly value-added products. We aim that TOKO SHOJI Group continuously enhances its corporate value through globalization and advancement, as if fabric as the Company is woven with "warp" as tradition and "woof" as innovation.
I would appreciate your continuous support and cooperation.
Company Profile
Company name
TOKO SHOJI CO., LTD.
Business commenced
March 3, 1936
Foundation
April 1, 1942
President
Keisuke Mitsui
Capital
360 million yen
Yearly Revenue
US$ 158million
Number of Employees
102persons
Business
Domestic transaction, imports, exports and cross trading of textile, graments, and fashion goods
real estate purchasing, selling, and leasing; insurance agent and warehousing
Head Office
9F/10F Mitsubishi Heavy Indusutries,Osaka Bldg. 1-3-20,Tosabori,Nishi-ku,Osaka 550-0001,Japan.
Telephone:+81-6-6479-3595
>contact
Board Members
Keisuke Mitsui

President and CEO

Hiroyuki Arimoto

Senior Managing Director and COO

Masahide Kamamatsu

Managing Director

Masahiro Okumura

Director

Masato Miyabe

Director





Hiroshi Ogawa

Consultant

Kiyoshi Yokogawa

Auditor